Travis Scott, SZA y The Weeknd liberan 'Power Is Power' de Game of Thrones
En el último episodio de la primera temporada de Game of Thrones
, Cersei se encuentra con Lord Baelish, mejor como Littlefinger.

Él intenta chantajear a la reina consorte con la información que Stannis Baratheon reveló en los Siete Reinos; es decir, que

Joffrey y los supuestos hijos de Robert, en realidad son producto de su relación incestuosa con Jaime Lannister.
Littlefinger le dice que la información y el conocimiento es poder. Sin embargo, Cersei da la orden de asesinarlo para luego dejarlo libre. Esto lo hace para dejarle claro que "el poder es poder"

, y si tienes en tus manos la vida de alguien, no hay mayor fuerza que esa.

Esta premisa es la que dio nombre a la colaboración entre SZA, Travis Scott y The Weeknd que aparece en

F

or The Throne (Music Inspired by the HBO Series Game of Thrones)

,

el disco de soundtracks para la temporada final de

Game of Thrones

.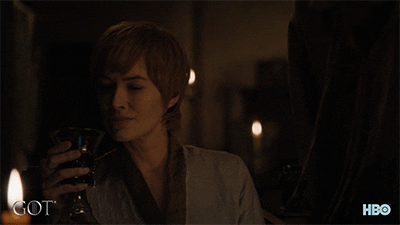 "Power is Power", desde un inicio, deja claro que se trata de una producción de Abel Tesfaye con el sonido característico de Starboy
de 2016.

Sin embargo, es más que eso, pues se trata de un trabajo en conjunto de tres de los artistas de rap y R&B más grandes de la actualidad.

Desde que se anunció el disco, se habló de una colaboración entre ellos, y ahora se hace realidad con la salida del sencillo.
El pasado 14 de abril se estrenó el primer episodio de la última temporada marcada con muchos reencuentros (Arya y Jon Snow se llevaron las lágrimas de la noche) y el inicio del juego estratégico entre los que quieren llegar al Trono de Hierro (Sansa Stark y Daenerys Targaryen).Antes del estreno del segundo este domingo 21 de abril, sale "Power is Power" que define el camino de esta octava entrega, que es dar todo en favor del poder.
For The Throne, como vemos, es el nombre del disco.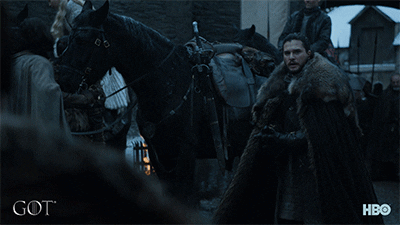 "Power is Power" es una de las nueve canciones que forman parte de este material que logra reunir a un sinfín de artistas y bandas
como The National, Matt Bellamy, Rosalía, Mumford & Sons, SZA, Travis Scott, The Weeknd y muchos más con una destacada presencia de rap con A$AP Rock, por mencionar algunos.

La mayoría de los que aparecen en el disco, han colaborado antes con Game of Thrones. The National con "The Rains of Castamere" en la segunda temporada.
Por acá les dejamos "Power is Power"

, la cual ya está disponible en distintos formatos,

seguida de la escena descrita en un principio y que parece más que evidente que es la que inspiró la canción.

Además, debemos considerar que la actriz Maisie Williams aconsejó a los seguidores ver de nueva cuenta la primera temporada para comprender muchas cosas de la octava…
Fuente: Sopitas