Los mejores álbumes 2017 por Grillo Villegas
Cada año me gusta compartir lo que llegó a mis oídos y me pareció lo mejor. Como escucho varios géneros, lo aclaro por razones obvias en el álbum reseñado. Si quieren recordar mi lista del 2016 pueden leerla
aquí
. Normalmente no pongo en un orden establecido pero esta vez sí lo haré. Viva la música.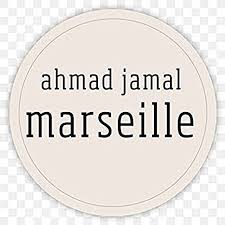 Ahmad Jamal – Marseille
(Jazz)
Grabado en Francia en formato de cuarteto como viene haciéndolo hace un tiempo. James Cammack en contrabajo, Heilin Riley en batería, Manolo Badrena en percusión. Dos invitados en vocales: Mina Agossi y Abd Al Malik.
La propuesta es excelente, canciones nuevas y versiones llenas de atmósferas hipnotizantes gracias al trabajo increíble de Riley y la genial mano izquierda de Jamal. Texturas diseñadas de un color indescriptible, difícil de plasmar en un frío estudio de grabación. La enorme experiencia le ayuda. Mis favoritas: Marseille en sus tres versiones y Sometimes. Me va a acompañar mucho tiempo.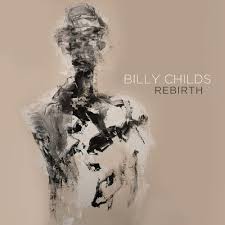 Billy Childs – Rebirth
(Jazz)
Childs tiene un cuarteto monumental (más Claudia Acuña) y fabricó un álbum con nuevas canciones después de siete años, suena merecedor de eso. Steve Wilson en sax, Eric Harland en batería y Hans Glawischnig en contrabajo. Lo que nos gusta, líneas en unísono, grandes solos, la maestría de Childs, sus canciones (todas escritas por él excepto Rebirth en coautoría con Acuña, Peace de Horace Silver y The Windmills de Bergman/Legrand).
El nivel de composición, arreglos, corrección, coloración, ejecución es impresionante. Un álbum sofisticado y maravilloso.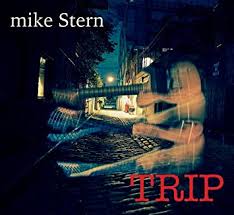 Este fue quizás el álbum que más esperé. Mike es uno de mis héroes en la guitarra y composición, a mediados del 2016 sufrió un terrible accidente, sus dos brazos terminaron con huesos rotos y el derecho muy dañado a nivel nervios (no podía agarrar el pick). Enfrentó varias cirugías, tiene varios tornillos (el track 4 de este álbum se llama Screws). Está tocando mejor que nunca, melodías y solos brillantes a los que nos tiene acostumbrados, se lo escucha lleno de energía e imaginación, se puede notar fácilmente en algunas entrevistas el ánimo que emana. Grandes estrellas del jazz completan el sonido de este discazo, su decimoséptimo: Randy Brecker, Wallace Roney en trompetas, Bob Franceschini, Bill Evans (genial) en saxos. Jim Beard en el piano/teclados. Victor Wooten, T. Kennedy, T. Phell y E. Gilmore en bajos. Dennis Chambers, Lenny White, Dave Weckl y Will Calhoun en batería. Mis favoritas: Whatchacallit, Screws, Trip. Qué gran retorno lleno de hard grooves y melodías sofisticadas de Mike. Excelente viaje.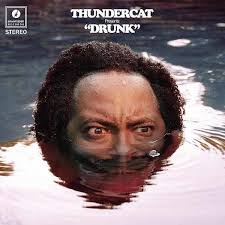 Thundercat – Drunk
(Soul, R&B)
Tercer álbum de Steve Bruner. R&B, Soul, Synth Funk, todo planeado por un músico que sabe mucho de jazz fusion. Las improvisaciones/bases son geniales, es un gran bajista capaz de generar grooves pertenecientes a música bien hecha de los 70's, obviamente es seguidor de esa etapa musical. Maravilloso que tengamos algo tan fresco e interesante en el medio de la oferta actual. Aplaudo de pie un camuflaje inteligente para insertarse en la escena tan plana de nuestros días, mi preferido del mundo "main", 23 tracks y en ningún momento se me ocurriría frenar la diversión que abre y cierra con la misma escena. Mis favoritas: A fan's mail, Blackkk, Them Changes.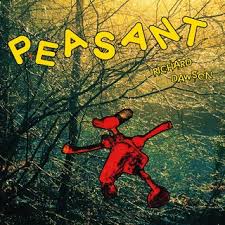 Richard Dawson – Peasant
(Cantautor/folk)
Recién descubrí a este extraño cantautor. Difícil de seguirlo, di una vuelta por sus anteriores álbumes. Estoy atrapado en su trabajo. Laberíntico, sinuoso. Inclusive la manera en la que toca la guitarra es rarísima, divertido pero divertido (escuchen Weaver o Shapeshifter). Me pasé viendo maratones de vídeos en YouTube. Este álbum es un manojo de canciones folk, casi medievales, o quizás sea mejor decir avant-folk. No es un buen cantante, un barítono bastante regular. Me encanta, el que puede transmitir gana, no el que canta mejor. Me declaro desde este año seguidor acérrimo de este músico. Mi favorita es Beggar, es demasiado linda esa canción. Si la escena actual tuviera diez por ciento de su imaginación y la adaptaran a su género, crecería mucho. Bueno, pero para eso mejor diría de los Beatles (bastaria mucho menos que ese 10%). ¿Quieren saber algo? me siento como un niño que encuentra en el barrio a otro peculiar tipo que mientras todos están patinando y con sus bicis nos vamos a trepar cerros buscando lagartijas, dejarnos morder e inventar historias. El gordito raro de la cuadra, excelente.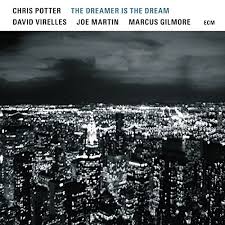 Chris Potter – The dreamer is the dream
. (Jazz)
Potter tocando todo lo que se sopla en el álbum (me quedo con el tenor) junto a David Virelles en piano (acaba de sacar un álbum muy bueno también), Joe Martin en contrabajo y Marcus Gilmore en batería/percusión (tremendo solo en Illimba). Sonido convencional de cuarteto de jazz con excelentes composiciones de Potter. Yashodhara mi favorita. Gran disco.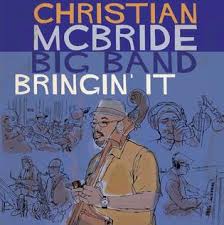 Christian McBride BigBand – Bringin' it
(Jazz)
Después de 6 años la Big Band de McBride entra al estudio. Impecable ensamble. Wilson y Blake en saxos, Hendrix y Lee en trompetas, Burton y Steve Davies en trombones. Listo. Composiciones de McBride y algunas versiones excelentes de McCoy Tyner (Sahara), Full House de Wes Montgomery, Thermo de Hubbard y alguna más. Phillips en batería, Davis en piano y el mismo McBride en contrabajo completan la banda. Melissa Walker canta en dos tracks. Hermosos solos, arreglos geniales. Christian McBride no decepciona nunca. I thought about you es oro, junto a Full House son mis favoritas.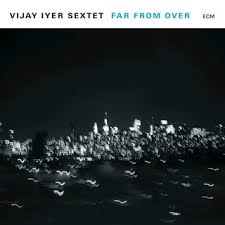 Vijay Iyer Sextet – Far from over
(Jazz)
Viyar Iyer es un prolífico pianista neoyorkino, con trabajos ultra reconocidos y premiados en el mundo del jazz. Ph.D. en música, y también graduado en matemáticas y física. Probablemente sea uno de los pianistas más respetado por pianistas, compositores y músicos de jazz de la actualidad, afirmación que "lo hace sentir incómodo". Ahora en sexteto este álbum suena moderno pero con todo un bagaje de grandes músicas del mundo, explorando el riguroso mundo de trascender en la música.
Este álbum me produce cierta ansiedad y misterio. Acepto que estos álbumes más académicos que fluidos suelen emocionarme menos, pero este trabajo es increíble. Una pintura abstracta. Cuando llega el track 3 Nope escuchas ese Rhodes tranquilizador preparando todo ahí abajo para que Viyar haga maravillas con sus manos. Un gran líder como él deja mucho espacio en el álbum para que brille el resto de la banda. Gigante álbum.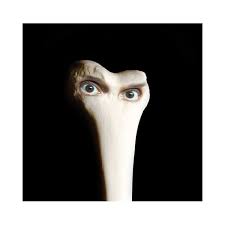 Juana Molina – Halo
(Electronic/indie pop/experimental/cantautora)
Siempre es una buena noticia un nuevo álbum de Juana Molina, le inyecta aire fresco a la actualidad plana que estoy sintiendo en la región. Séptimo trabajo en su carrera que comienza en 1996 cuando Santaolalla le produce
Rara
. Creo que
Halo
me gusta más que Wed 21, las estructuras que propone en las canciones, los claroscuros, microdesafinaciones en los synths por abajo, la tensión entre la autora de canciones y la electrónica hacen que el álbum navegue en un ritmo extraño pero hipnotizante. Me quedo con
Los pies helado
s,
Estalactitas
,
Al oeste
.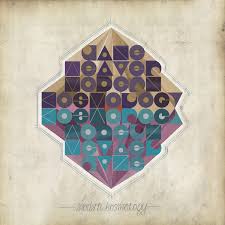 Jane Weaver – Modern Kosmology
(Indie pop-rock/cantautora)
Gran sonido basado en sintetizadores vintage. Envolvente. Destaco su oficio para escribir canciones haciendo slalom por el pop psicodélico o synth pop ochentoso y seguir manteniendo esa resonancia e intensidad. Mis favoritas: Modern Kosmology, Loops in the secret society, The lightning back y Valley. Original.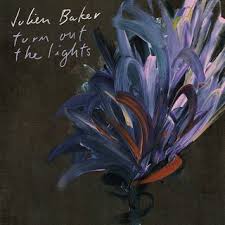 Julien Baker – Turn out the lights
(Indie rock/cantautora)
Íntimo y minimalista. Guitarra, teclados y voz. Esa es la atmósfera en el segundo álbum de esta joven cantautora. Once canciones frágiles. Dolor, confusión, tristeza y seguramente contradicciones. Hasta la inseguridad/ingenuidad que se siente provoca algo. Muy lindo álbum para estar solo. Mis favoritas: Shadowboxing, Happy to be here, Even.
Tengo que poner en esta lista a estos otros discazos que me encantaron y no alcancé a escribir nada:
Father John Misty – Pure Comedy
Julian Lage/Chris Eldridge – Mount Royal
Christian Scott aTunde Adjuah – Ruler rebel/Diaspora/The emancipation procrastination (3 álbumes)
Wadada Leo Smith – Solo: Reflections And Meditations On Monk
Matthew Stevens – Preverbal